On October 24 and 25, Dean Kamen (Board Chair) and Tom Bollenbach (CTO) addressed the assembled crowd at the 15th Annual New Jersey Symposium on Biomaterials, hosted by Dr. Joachim Kohn and Rutgers' New Jersey Center for Biomaterials.
Kamen's talk, "Manufacturing the Future of BioFabrication", focused on his work over the past several decades developing technologies that can be deployed in the manufacturing capability gaps that have been slowing the pace of getting engineered tissue therapies to market and bringing together broad public-private coalitions to solve large problems.
Bollenbach's talk, "BioFabUSA: A Collective Vision for the Future of Engineered Tissue Manufacturing", focused on the problems inherent in current engineered tissue manufacturing processes and articulated the process areas that ARMI will focus energy and project funding.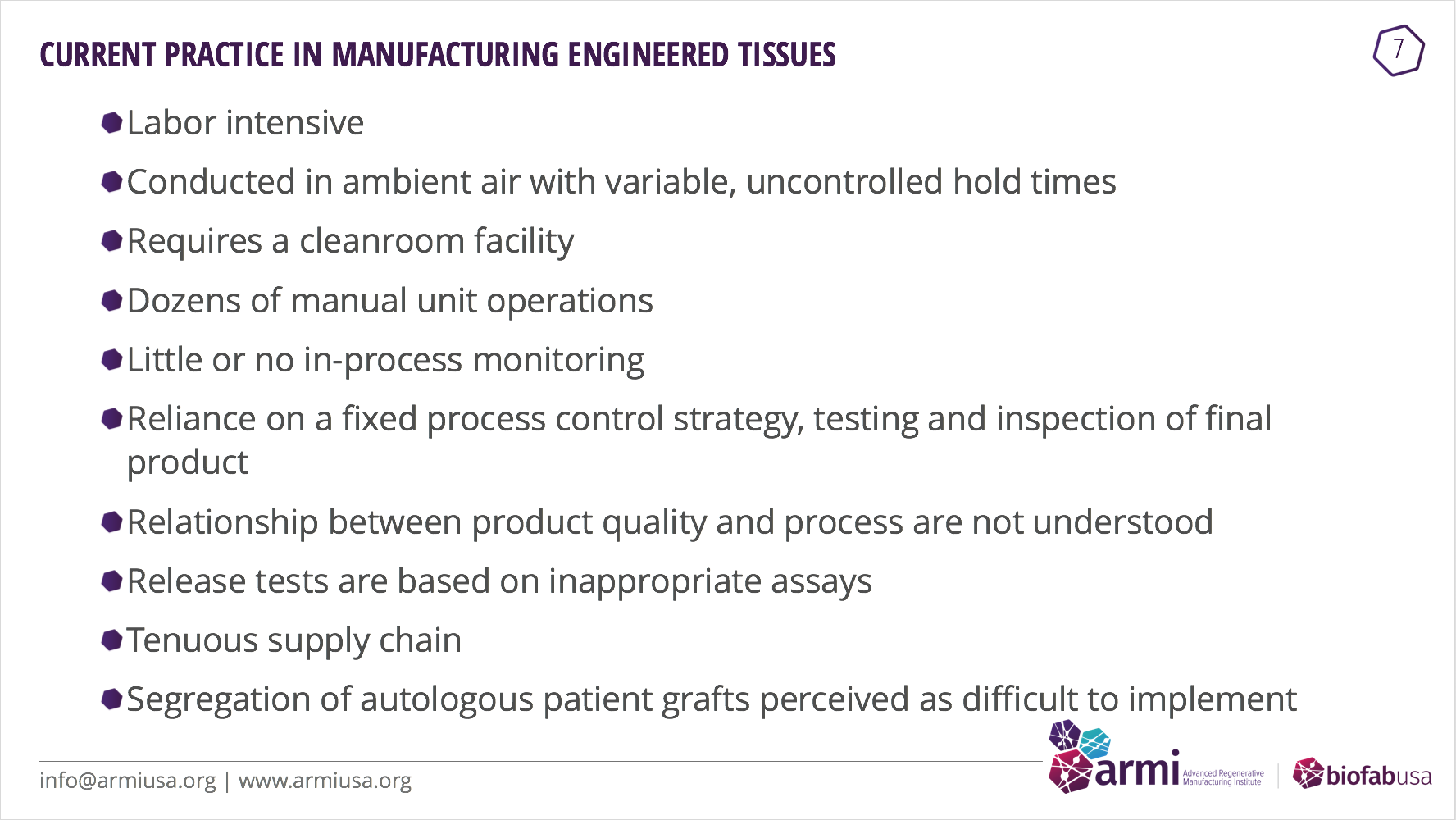 In addition to the two talks, ARMI | BioFabUSA Chief Regulatory Officer moderated a panel titled "Regulatory Science and Policy - Regenerative Medicine Products" that included Carolyn Yong of the FDA and Michael Drues of Vascular Sciences.
With over 150 attendees representing academic institutions and companies from around the world, the event made clear that the possibility for material acceleration in the field of engineered tissue and the process of bringing engineered tissue products to market has never been greater.